Stella Artois Non Alcohol x CHESS&JAZZ will create an atmosphere of creativity, inspiration and "chess passion"
24.07.2019
---
On 26 and 27 July at the Hermitage garden at the CHESS&JAZZ festival of jazz and chess Stella Artois Non Alcohol, a non-alcoholic variety of the most famous Belgian beer in the world — a partner of the event, will create a unique atmosphere of creativity, inspiration and chess excitement.
Style and skill is what unites the famous Belgian brand, ancient noble game and jazz music. Like a chess game, the correct serving of Stella Artois Non Alcohol consists of a certain number of steps and requires the highest professionalism from the bartender: only in this case the beer in a special chalice glass acquires a perfect appearance and reveals the whole palette of flavor.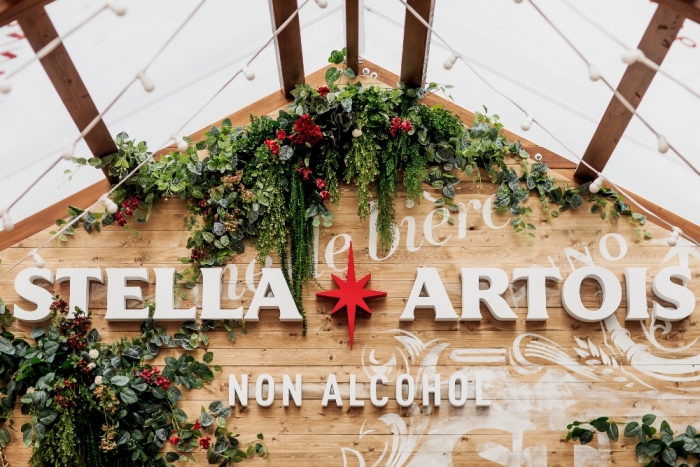 "CHESS&JAZZ festival has become a symbol of skill, style and the most anticipated event of the season for fans of jazz culture and chess. The Hermitage garden, the atmosphere of summer Moscow, good music and Stella Artois Non Alcohol — this is a unique formula for a pleasant and relaxed leisure. To diversify the pastime of guests, we have developed a number of activities: for those who want to just relax and enjoy the evening with jazz music, and for those who are ready to fight in a chess duel"

Konstantin Tamirov, Marketing Director AB InBev Efes
Guests of the event together with Stella Artois Non Alcohol will be able to keep vivid memories by taking photos in Polaroid format.
There will also be a comfortable bar with a seating area, and the most active will receive prizes for winning chess tournaments. The winners will receive a gift from the brand stylish summer accessories.
This year, the headliner of CHESS&JAZZ will be the famous Broadway performer and composer Gregory Porter, who is two-time Grammy winner. Together with Stella Artois Non Alcohol guests of the festival will be able to become part of an unforgettable summer evening and exciting chess games.