Brewing Process
Brewed with Passion and Perfection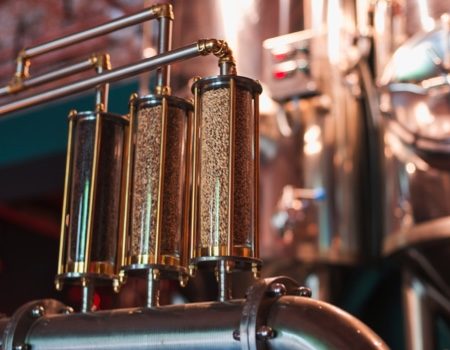 Creation
Crafting a delicious beer is half art, half science — it takes meticulously sourced ingredients to brew the complex and sophisticated flavors of your favorite beers. That's where our brewmasters shine. They preserve time-honored recipes and invent new favorites. This devotion allows us to brew beers that are loved around the world and it's why we'll continue to brew for generations to come.
Barley
The "Soul" of Beer Each variation of malted barley delivers a unique taste and aroma. Bready, toasted, caramel-like notes are thoughtfully and precisely blended. Our farmers share techniques to grow the most flavorful barley possible.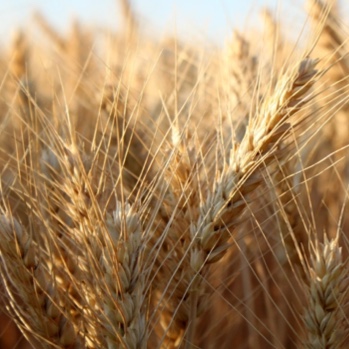 Water
Beer's Unsung Hero Making up over 90% of every beer, water can have a massive impact on taste. By adjusting the water's hardness, we float between crisp, refreshing tastes and full, earthy tones. Even the natural minerals in water can "season" the beer by pushing flavors to the forefront. Our brewmasters always filter, test and taste our water before it ever enters the brewing process — ensuring every drop of beer meets our exacting standards.
Hops
The "Spice" of Beer These small, bitter, cone-shaped blossoms create fruity, piney, and floral characteristics. By combining different types, we balance the sweet notes and malty weight of each beer. With each hand-selected combination of hops, our brewmasters craft each beer's unique aroma and balanced bitter flavor.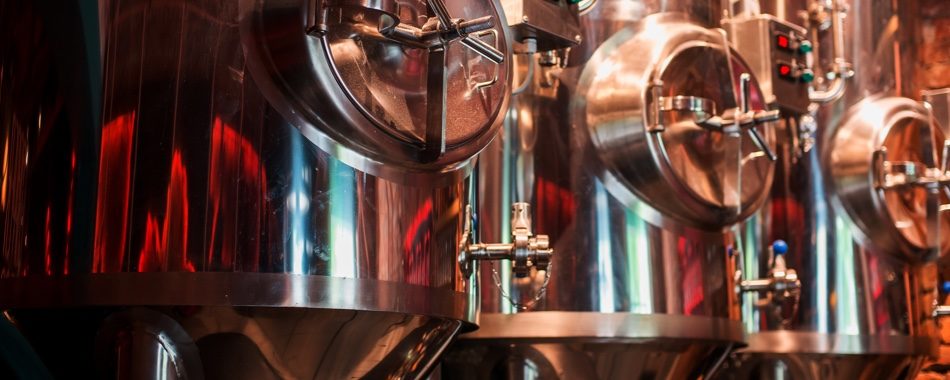 Yeast
The "Life" of Beer Each of our 1,200 different strains of yeast turns sugars into alcohol, triggering unique smells and tastes. They add powerful aromas to our beers — aromas like banana, rose, apple, aniseed, almond, cloves, and even hints of pepper can appear in the final profile.
Top quality product is one of the priorities at AB InBev Efes. Seeking to provide its customers with top quality product, the company operates a robust management system that is based on three main principles:
Strict compliance with production standards, including filling process and cleaning of production equipment;
Continuous monitoring of compliance with applicable requirements; and
Physical, chemical, microbiological and sensory tests on products.
Within framework of quality assurance and conformity assessment, the products are subject to grand total of 236 analyses for physical, chemical, microbiological and organoleptic properties. At AB InBev Efes, beer passes through 184 physical and chemical tests, including intermediate products, such as wort, beer of fermentation and post-fermentation stages, finished products, as well as 18 microbiological tests for anaerobic and aerobic bacteria, including bacteria that spoil beer. Beer passes taste evaluation on every stage of brewing.
Raw Materials and Malting
Quality control at AB InBev Efes starts with selection of raw materials: water, barley, rice and malt, i.e. stuff that will be used in making of finished product. Quality tests are made on every stage of production. Quality control system at AB InBev Efes is based on incremental testing and on building of the sampling system. This way, barley malting can be tested every 4 hours by physical, chemical and organoleptic indicators, thereby providing 100% assurance in quality of the raw materials. Upon completion of the production process, each batch of malt is given a conformity declaration and goes to the Federal State Laboratory for quality proofing and for assignment of a quarantine certificate. All in all, prior to delivery to the brewery, malt is subject to about 34 physical, chemical and tasting analyses, whereas water undergoes 49 physical, chemical and microbiological tests. In water quality assessment and control, key indicators include conductivity, alkalinity, total hardness, turbidity, and content of chlorides and iron.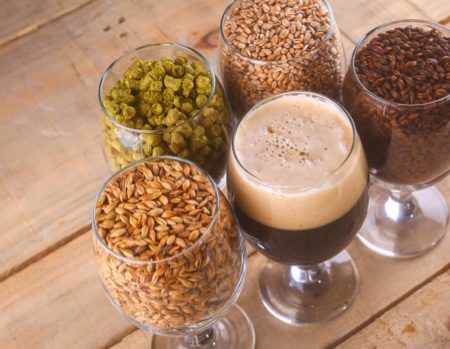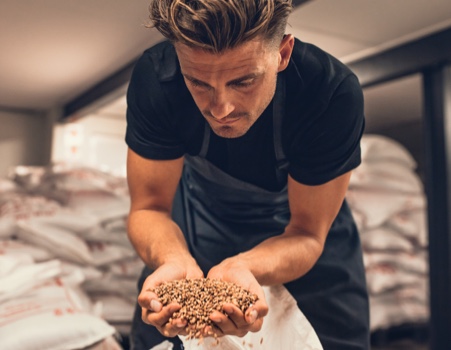 Brewery
This is where grist and water are mixed. Temperature and length of brewing are key indicators here. Each brewery has automatic control systems, substance level and conductivity meters. All systems are controlled by operators.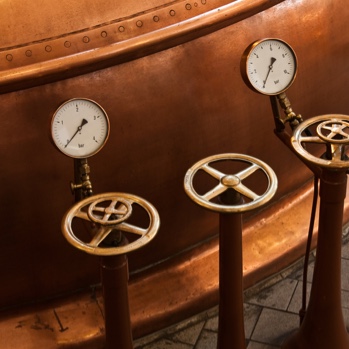 Fermentation
After brewing, the beer goes to fermentation. For quality control purposes, beer is tested at the very beginning of the process by a number of microbiological parameters. Each subsequent control check is done every 12 hours and the beer is checked for conformity to physical and chemical parameters. Beer is a live product and its production is contingent on many factors, malt being the primary one – the harvest, the silo, the malting – it all matters because it may cause changes in the process of fermentation. That is why checks at this interval would maximize the precision of the original gravity and alcohol content measurements. The length of fermentation may vary, depending on the type of beer – each brand requires fermenting until a certain level of alcohol and the original extract. Each brand undergoes the extremely rigid internal certification process. The company takes yeast for the beer production at its integrated depot in Leuven (Belgium). Yeast is sent to every country of production in test tubes together with declaration of conformity ТР ТС 021/2011 "Food Products Safety". Fermentation is followed by the process of stabilizations when the finished beverage attains its ultimate flavor and odor. This is also the stage when yeast and colloid particles settle.
Filtration
After stabilization comes filtration. This is when beer is tested for its main parameters: density, alcohol content, color, pH, CO2 saturation, bitterness. After the filtration line, beer is once again subject to microbiological testing.
Filling Line
After filtration, beer goes to the filling line that is equipped with flush and tunnel pasteurizers. In this stage, the filling level is checked every 2 hours. After the beer is bottled, the labeling and coding follow – this process is continuously monitored by the operators.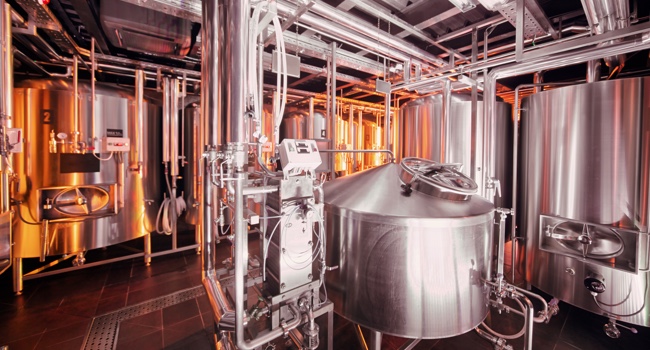 Pasteurizing Process
Pasteurizing is the most common method to increase stability of beer. Beer may be pasteurized in containers and in a continuous flow. High temperature kills microorganisms. Microbiological kills effect is measured in pasteurizing units (PU). A pasteurizing unit stands for a biological effect caused by exposure of beer to heat at 60°С for 1 minute.
During pasteurizing in a continuous flow, beer is heated up to 72°С for 20-30 seconds so as to attain the necessary number of pasteurizing units. If pasteurizing is carried out in containers, beer bottles and cans are moving along a conveyor where they are continuously sprayed until the pasteurization temperature is reached. This method is preferable, because the beer is pasteurized along with its container, which considerably increases microbiological safety of the finished beverage. All processes are fully automated. Parameters are recorded and monitored with the help of a sensor panel.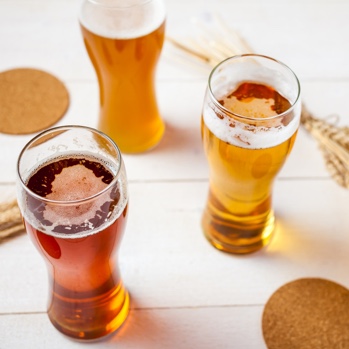 Tasting
The beverage is tasted on every stage of brewing by professionals: operators and commission comprising of certified tasters. Each taster is being continuously trained and tested under the Flavour Active Program (UK) – global leader in the sphere of training and monitoring of professional taster panels. Taters are required to pass the test in this company 4 times a year to have their qualification verified. Every brand has a sensor profile for the assessment of their gustatory quality of beer. This sensory profile is an intellectual property of the company and applies to all international brands alike. Every maker of BUD and Stella Artois is required to send specimen of their product to Leuven (Belgium) and St. Louis (USA) for tasting checks on a monthly basis. Minimum rating is 6.3 points on a scale of 1 to 9.

AB InBev Efes Quality Control Laboratories
Each microbiological laboratory is properly licensed to handle RG 3 and 4 microorganisms. All physical and chemical laboratories are certified by the state metrological centers to conduct monitoring and measuring activities.
Storage
After filling and packaging, beer goes to the warehouse where it is stored in a dark room at 4oC to 25oC. To make sure that our consumers get only fresh products, shipments are made on the FIFO (first in – first out) principle. This way, we ship out only freshest and top quality products.
Hot Line
Number is printed each product unit. The customers' comments and feedback would be welcomed. We are totally open for feedback. Each negative comment will be investigated and we will notify the consumers on the findings of any such investigation.