Management Trainee
GMT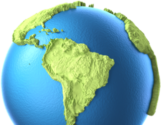 ---
Apply now
GLOBAL MANAGEMENT TRAINEESHIP
What is it?
Our Global Management Traineeship (GMT) programme is the best induction into the world of business. It fast-tracks the careers of the brightest, most driven university graduates. Through a 12-month rotation, we offer in-depth exposure to our business operations and global projects.
What does it include?
From your induction with other GMTs from around the world, to your end-of-programme presentation, you will work on real projects, learn about running and transforming one of the world's most successful global businesses, and you will be treated as one of our future leaders.
To develop a deep understanding of our business, you'll be immersed in areas like Sales, Commercial, Supply, Operations and Solutions. You'll also work with the Innovation team to flex your creative and analytical muscles while learning what it takes to launch a new idea.
Who is it for?
You'll need to be ambitious, curious, bold and resilient, ready to take on tough challenges and be determined to deliver results. We're looking for a global mindset and a desire to connect with people at all levels. We prize a sense of ownership and a desire to make an impact. More important than your degree, is having an entrepreneurial spirit, being results-driven and having undertaken some form of leadership position.
The GMT programme is available in the following countries:
•    Belgium
•    France
•    Germany
•    Italy
•    Netherlands
•    Russia
•    Spain
•    Ukraine
•    United Kingdom
When vacancies are open, you can apply via this website. For the GMT programme in Russia you can apply here.
Ready to apply?
Our selection process is designed to make sure you're the right fit for our programme but more importantly, we are the right fit for you.
Here's what you can expect:
Step 1. Online Application
Apply online. But make sure you get your application in as early as you can because once the places are filled, we don't accept any more applicants.
Step 2. Gamified assessment 
If your application is successful, you'll then do an online assessment that helps us understand you and helps us to assess how you'll fit within our teams and company.
Step 3. Video Interview
If you're a great fit, you'll then participate in an online video interview, where we can get to know you and your desire for the programme a bit better.
Step 4. The Virtual ABI Day-Assessment Centre
It's time to meet you. This day is a mix of a face-to-face interview, group exercises and work situational insights. You'll also meet some current AB InBev employees, so you can find out more about the role and company culture.
Step 5. Panel Interview
If you've wowed us so far, you'll be invited to your final group interview with three to six other panel members, plus the most senior leaders at the organisation.
Step 6. Offer
If we're the right fit for each other, we will then make you an offer and your journey with us begins.
Sound like the GMT is for you?
Essential information. 
We have taken the decision to suspend the selection procedure for GMT leadership program.
We will keep you posted once we have taken further decision.
Apply now