Global Management Trainee
GMT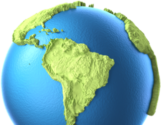 ---
Apply now
We believe that for our business to be the best - and to grow sustainably - we need to develop the people who will lead that growth. We need the managers of tomorrow.
Working on real projects from the outset, our global management trainee programme is the first step on a global career. From your induction in St Louis (USA) to your end-of-program presentation, you'll be treated as one of our future leaders. You'll learn about running one of the world's most successful businesses, and you'll learn about where you will fit in best.
Primarily though, you will be learning about management - about how to be a leader in a company that is intent on being and remaining a world-class organisation. And that includes learning from feedback - and understanding that we are a team, where individuals are never afraid to learn, to make mistakes, and to develop - as part of becoming great leaders.
Who is the programme right for?
We are looking for the most visionary, curious, bold and driven recent university graduates who want to make their mark. Those who are ready to take on tough challenges and adapt to different work situations. Those who have an open and global mindset and connect with others both inside and outside our company. We're a company of owners, and our size doesn't stop our people from making an individual impact.
More important than your degree title is having an entrepreneurial spirit, beings results-driven and having undertaken some form of leadership position either inside or outside of university.
You also need to be fluent in the native language of the country you wish to work in, and English, to be eligible for this programme, and you should graduate before August 2019 with a Bachelor, Masters (or equivalent) degree and no more than two years of work experience.
Apply now